US embassy in Guinea : notice of funding opportunity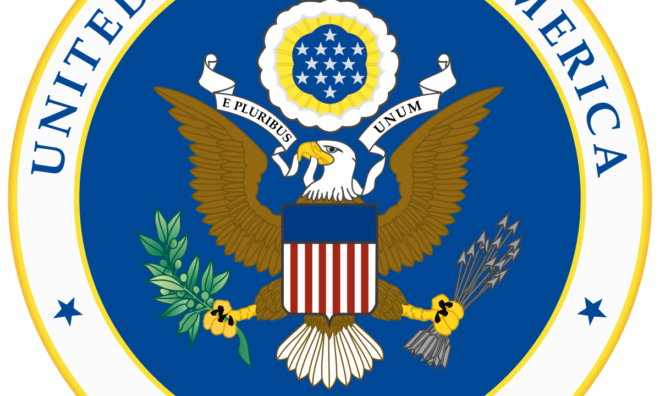 Program description :
The U.S. Embassy Conakry Public Affairs Section (PAS) of the U.S. Department of State is pleased to announce funding is available through the Embassy's Public Diplomacy Grants program. Applications may be submitted at any time for consideration before the closing date of this annual program statement on June 1, 2020. Awards will be made on a rolling basis, pending the availability of funds. Applicants are encouraged to apply early.
The U.S. Embassy Public Affairs Section (PAS) in Conakry is soliciting proposals for grants from not-for-profit, non-governmental organizations, think tanks, and academic institutions that focus on one of the priority areas specified below. Applicants should pay close attention to these priorities, the Public Affairs Section's goals, and target audiences when developing their proposals.
Grant priority areas :
Grant proposals should address one or more of the 6 Public Affairs priority areas:
Strengthening Civil Society: through the promotion of local cultural heritage, traditional and modern art forms, and other forms of creative expression; support for civil society organizations, educational institutions; or the emerging leaders in these fields through linkages with U.S. counterparts.
Supporting Economic Empowerment and Entrepreneurship: through projects that promote human/workers' rights, women's empowerment, corporate social responsibility, access to finance, and support for entrepreneurs. Particular emphasis should be placed on strengthening chambers of commerce, entrepreneurs, and core private sector industries through interactions or linkages with U.S. counterparts.
Fostering Regional Stability: through projects that support academic, art and cultural, civil society, and other exchanges and projects by strengthening ties between the United States, Guinea, and regional neighbors; thus assisting in the development of friendly, sympathetic and peaceful relations.
Boosting Democracy, Human Rights, and Good Governance: Through projects that encourage participation in building democracy and civil society, especially for women, religious or ethnic minorities, and youth.
Promoting English Language Capacity: through projects that encourage the usage and learning of English language as a tool for civic and economic development.
Stimulating Women Empowerment: through projects that encourage and promote the role of women in the civic, public and business sectors.
In addition to the specific requirements listed above by program area, all proposals must:
Clearly indicate the primary activity area to which it is being submitted for consideration;
Focus on the key public diplomacy audiences and activities specified in the areas, provide programs for underserved geographic regions of Guinea, as well as non-elite schools (if applicable);
Clearly delineate how elements of their program will have a multiplier effect and be sustainable beyond the life of the grant;
Provide a traditional and/or social media plan for marketing program activities and outcome, if applicable
Identify the cities/districts in which activities will take place
Identify specific outcomes to be achieved by the end of the grant period
Identify any tools (surveys, beneficiary interviews, focus groups, etc.) that will be  developed for Monitoring and Evaluation purposes
Applicants must also demonstrate competency to manage all financial aspects of the project, including participant costs and transparent arrangements of sub-grant relationships with partner organizations, if applicable.
All proposals should focus on engaging Guineans in Guinea. Proposals that reach marginalized communities and youth are encouraged.
Award information :
Funding Instrument Type: Grant or Cooperative Agreement
Anticipated period of performance: 9-12 months
Number of awards anticipated: 10
Floor of Individual Award Amounts: $5,000
Ceiling of Individual Award Amounts: $25,000
Award Amounts: awards may range from a minimum of $5,000 to a maximum of $25,000
Total available funding: $100,000
Eligibility information :
The U.S. Embassy Conakry Public Affairs Section encourages applications from U.S. and Guinean registered not-for-profit, civil society/non-governmental organizations, and educational institutions with at least two years of programming experience. This experience should be documented in the organization's proposal. A copy of the organization's registration should be provided with the proposal application.